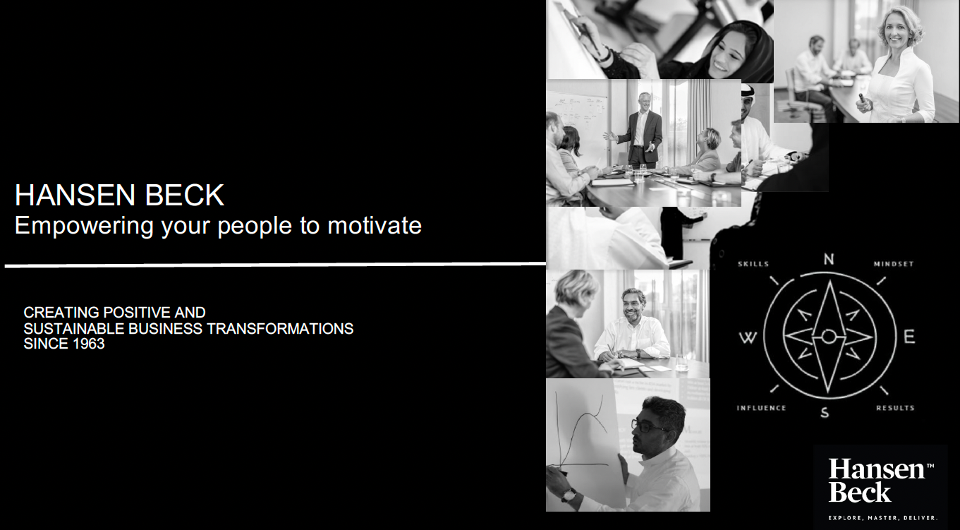 Since 1968 our concept convinces corporate clients all over the world. HANSEN BECK training participants become more successful in the organisation and enjoy work as they understand the basic principle of motivation – self-motivation. a
We create heros. Where does this come from? Mr. Hansen and Mr. Beck were the skipper who brought Amundson in position for his final leap to the south-pole. Our understanding is the same. We bring your people in position to become heros. To enjoy going the extra-mile, to influence positively.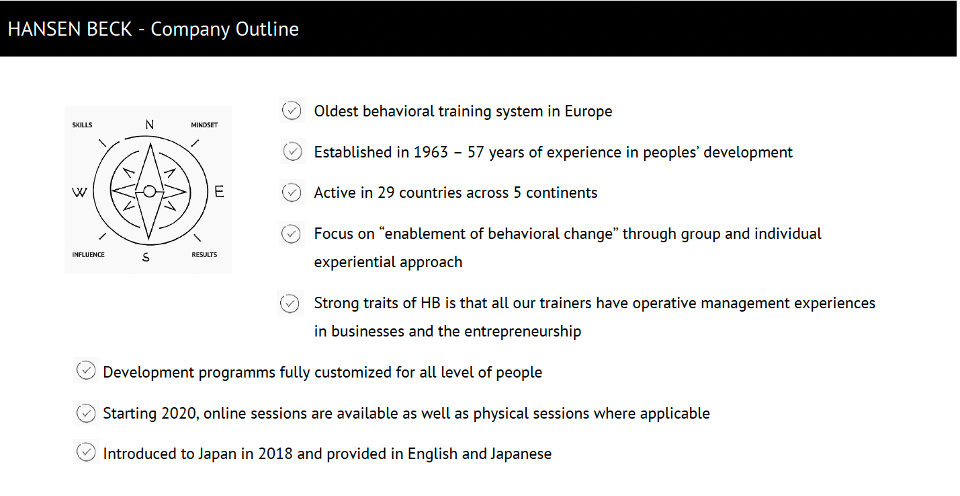 Why are we different. Because we go step by step and we make sure that trainings is combined with practizing, because learning has 4 stages:
See It
Undersand it
Practice
Make it a habit
We make sure that participants make our content a habbit.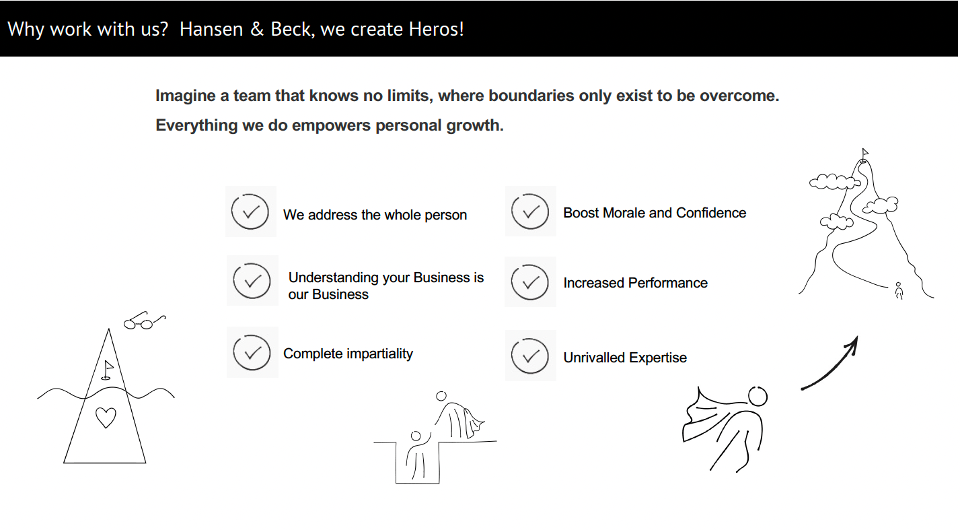 we are not good because we have the longest tradition of behavioural trainings. We are good because we dared to change, to challenge ourselves and to adjust our training to new cultures and a changing market.